A talk on "Design Thinking and Innovation" was delivered by Mr. Satyesh Kakodkar,Assistant Professor in Civil Engineering Department and Innovation Ambassador , MoE –IIC on 6th March 2021.
In his presentation Mr. Satyesh Kakodkar , elaborated the definition of design thinking and explained the different phases of design thinking. Mr Kakodkar , explained how design thinking helps to upgrade our living standards. While explaining the different phases of design thinking, Mr. Kakodkar spoke about the methods used in each phase and how best the methods can be adopted.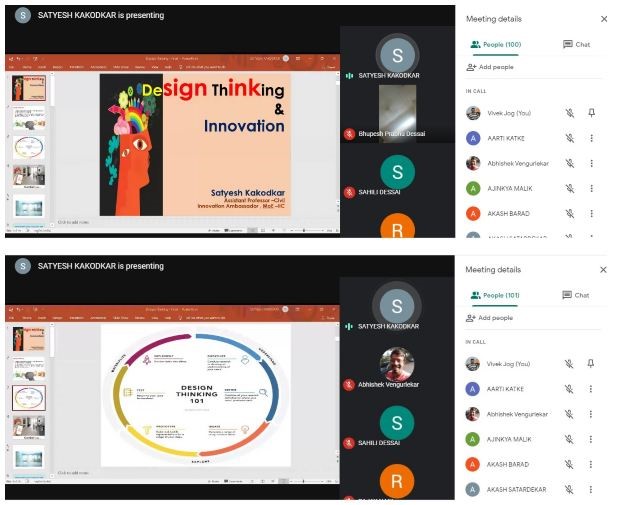 Sighting different examples, he explained the role of each phase in design thinking and its link to innovation. He also spoke about importance of mind mapping and empathy map in fuelling the process of innovation. Webinar was well received by near about 160 and appreciated by near about 160 participants. Dr. Vivek Jog , Assistant Professor in Computer Engineering coordinated the event.